Find the Right RV at the Right Payment
Try our new, easy to use Shop-by-Payment™ tool. Get personalized Pre-Qualified payments on all of our available inventory matching your budget.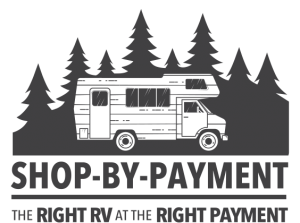 YOU SET YOUR TARGET PAYMENT.
Our new and easy-to-use Shop-by-Payment™ tool allows you to search for vehicles that actually match your budget. You tell us what you want to spend, and our truPayments® engine will find the best matches across our entire inventory.
OUR TRUPAYMENTS® ENGINE DOES THE HARD WORK, SO YOU DON'T HAVE TO.
Shop-by-Payment™ gives you a clear picture of RV that fit your needs and budget. You'll get customized financing for every RV, and you can even add your trade-in. Say goodbye to guesswork and hello to a brand new shopping experience that is transparent and personalized for you.
YOU'LL BE AMAZED AT WHAT YOU CAN BUY!
One of the best things about using our Shop-by-Payment™ tool is that you get to see a wide range of RVs and payment options that fit your budget. You might be surprised at what your budget can actually get you.